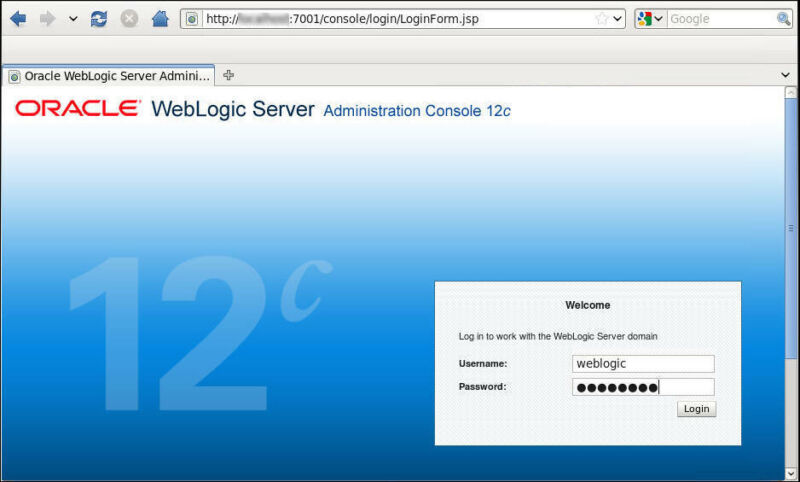 Attackers are targeting a recently patched Oracle WebLogic vulnerability that allows them to execute code of their choice, including malware that makes servers part of a botnet that steals passwords and other sensitive information.
WebLogic is a Java enterprise application that supports a variety of databases. WebLogic servers are a coveted prize for hackers, who often use them to mine cryptocurrency, install ransomware, or as an inroad to access other parts of a corporate network. Shodan, a service that scans the Internet for various hardware or software platforms, found about 3,000 servers running the middleware application.
CVE-2020-14882, as the vulnerability is tracked, is a critical vulnerability that Oracle patched in October. It allows attackers to execute malicious code over the Internet with little effort or skill and no authentication. Working exploit code became publicly available eight days after Oracle issued the patch.